Classic Time & Tide Votives: Relaxing
A lovely candle, perfect as a gift or as a treat to yourself. Presented in a glass jar this wonderfully calming fragrance of Lavender, Ylang Ylang with notes of Sweet Orange and Geranium is a lovely addition to any home.
All our Time & Tide candles are produced using plant wax and high quality ingredients, excluding chemical mixes that are often found in alternatives.
Burn Time: 20 hours
Dimensions: H:6.5cm Dia:5cm
Outer Material: Glass
Wax Type: Plant Wax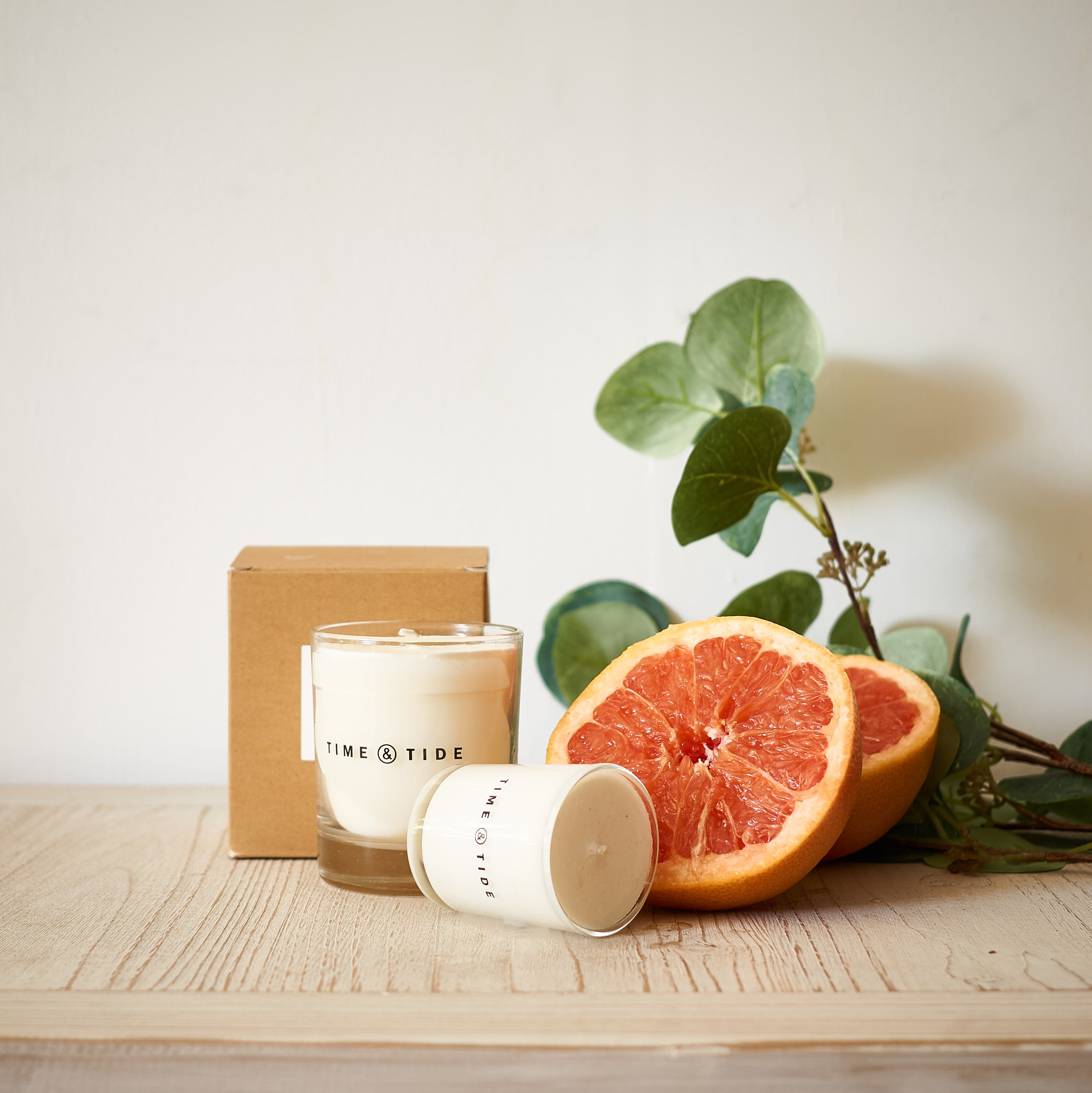 Time & Tides Tips
Get Inspired
Join our exclusive mailing list and follow us across socials for access to exciting product releases, news and promotions throughout the year!