About Us
A little about who we are and how we started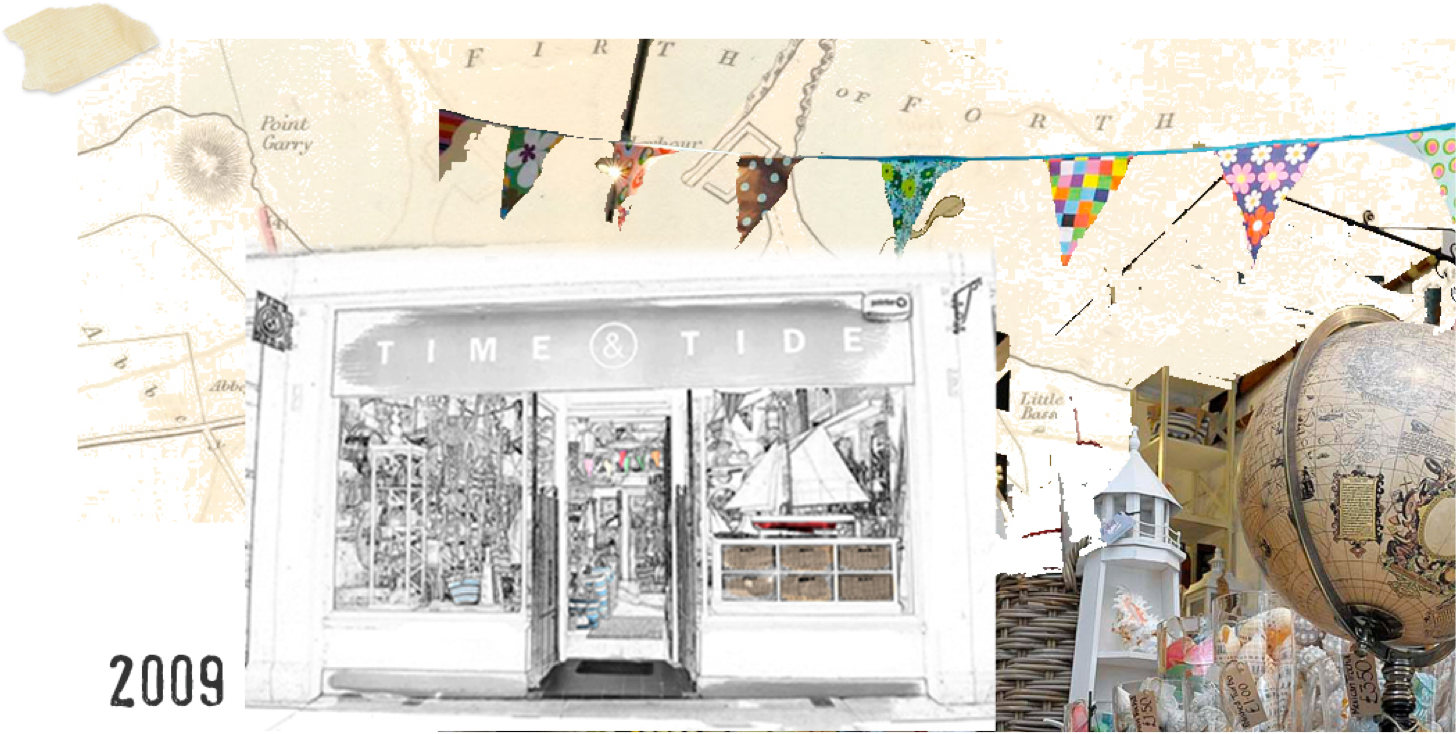 2009
On 9th May 2009, we opened our first store at 48 High St, North Berwick.
The store became home to a colourful array of exotic shells piled high in glass vases, beneath draped bunting, alongside model lighthouses!
With mirrors, lighting and smaller furniture selling well, we soon expanded!
2010
In the very same year, a larger unit on North Berwick High St. became available and we took it on, allowing us to showcase larger items of furniture & interior accessories.
We still trade both units on the same street!
We also expanded into the Scottish Border town of Peebles, extending our offering of beautiful interior products.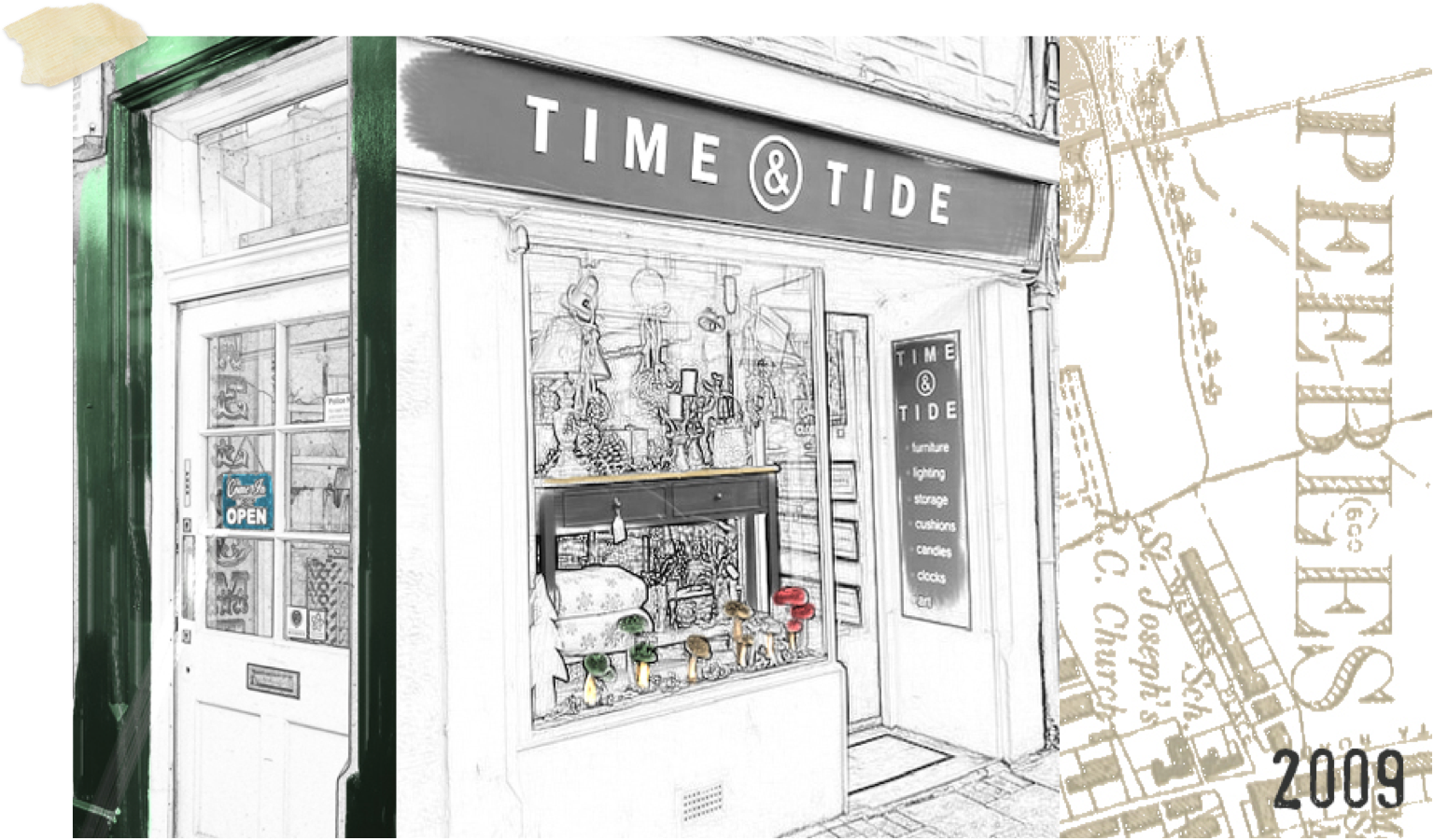 2011
Our fourth store at 225 Morningside Rd, Edinburgh opened in 2011. This small unit was replaced with a much larger unit up the hill at 7-9 Church Hill Place in 2014. Comprising of four rooms, Church Hill Place in an interior enthusiast's dream, with a mixture of large sideboards and occasional chairs merchandised alongside blooming florals, statement sculptural vases and our signature home fragrance range!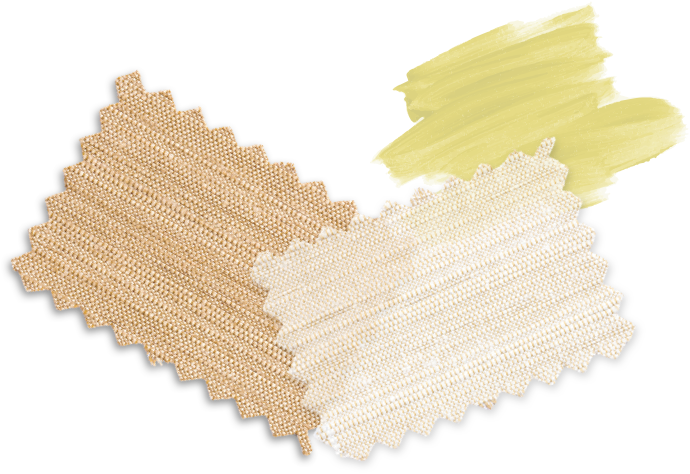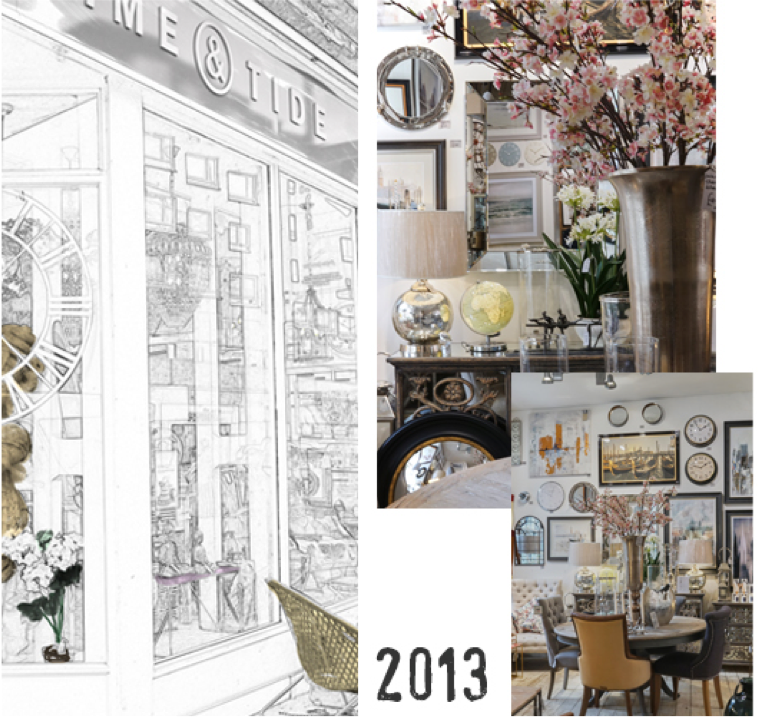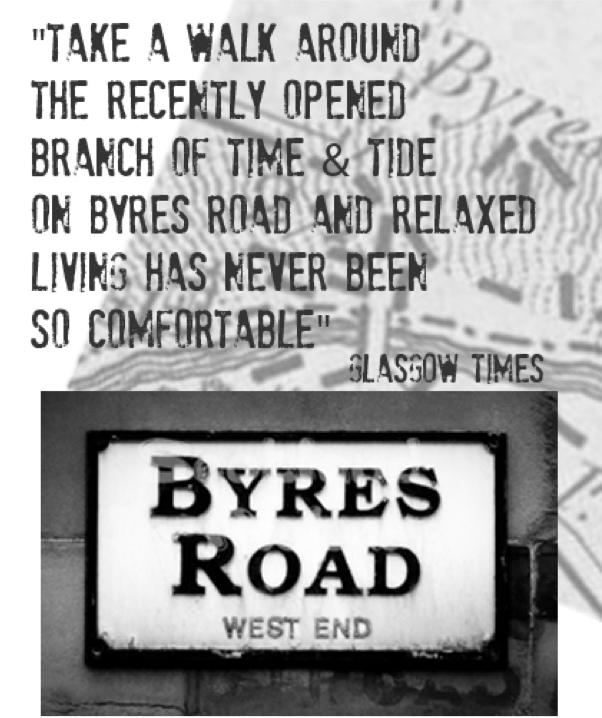 2013
Towards the end of 2013, we opened 398 Byres Road, located in Glasgow's trendy West End.
Taking into account the styles and tastes of the local clientele, Glasgow sells slightly edgier and bolder pieces. Think dramatic chandeliers, oversized mirrors, colourful velvet occasional chairs and you are half way there!
2016
Our Pop-Up Christmas store opened at 53 Cockburn St. Edinburgh in November 2016 and it went so well we decided to stay.
We love this street, nestled within the heart of Edinburgh's historic Old Town, and surrounded by an eclectic mix of independents and fantastic coffee shops!
Our only shop set over two floors, with small interior items on offer as well as our best selling furniture and home fragrance!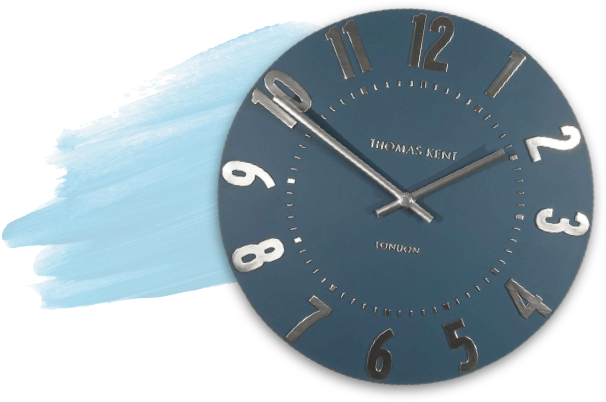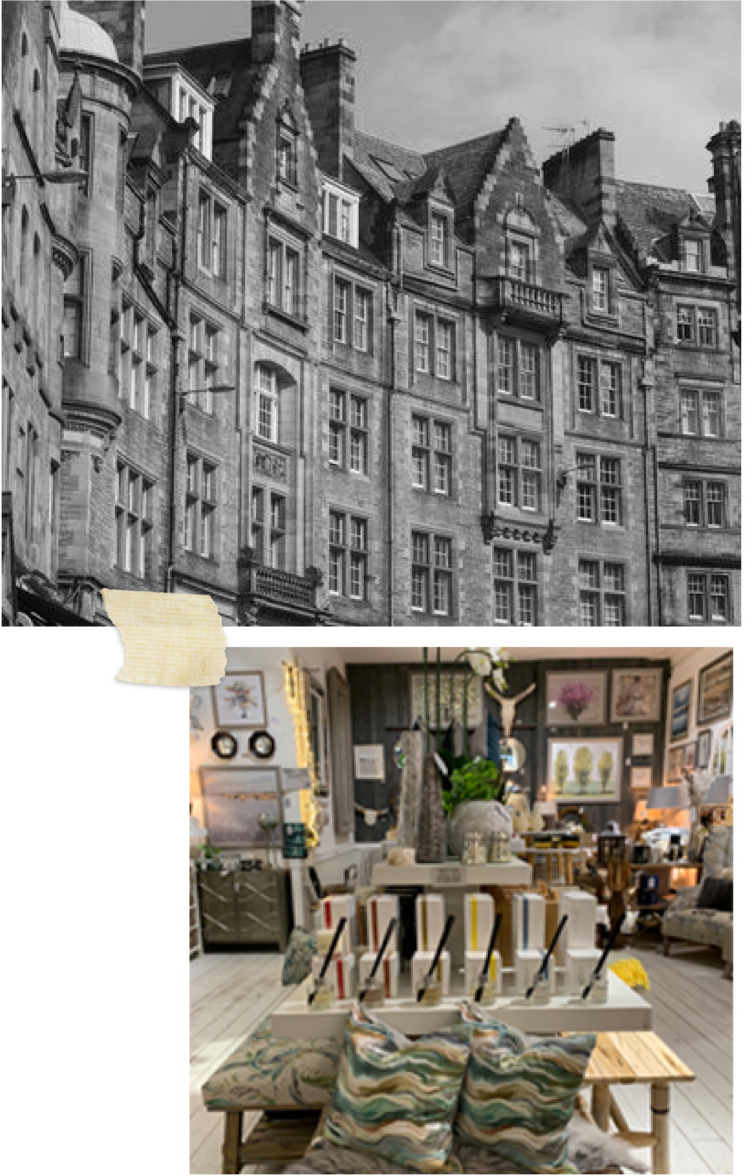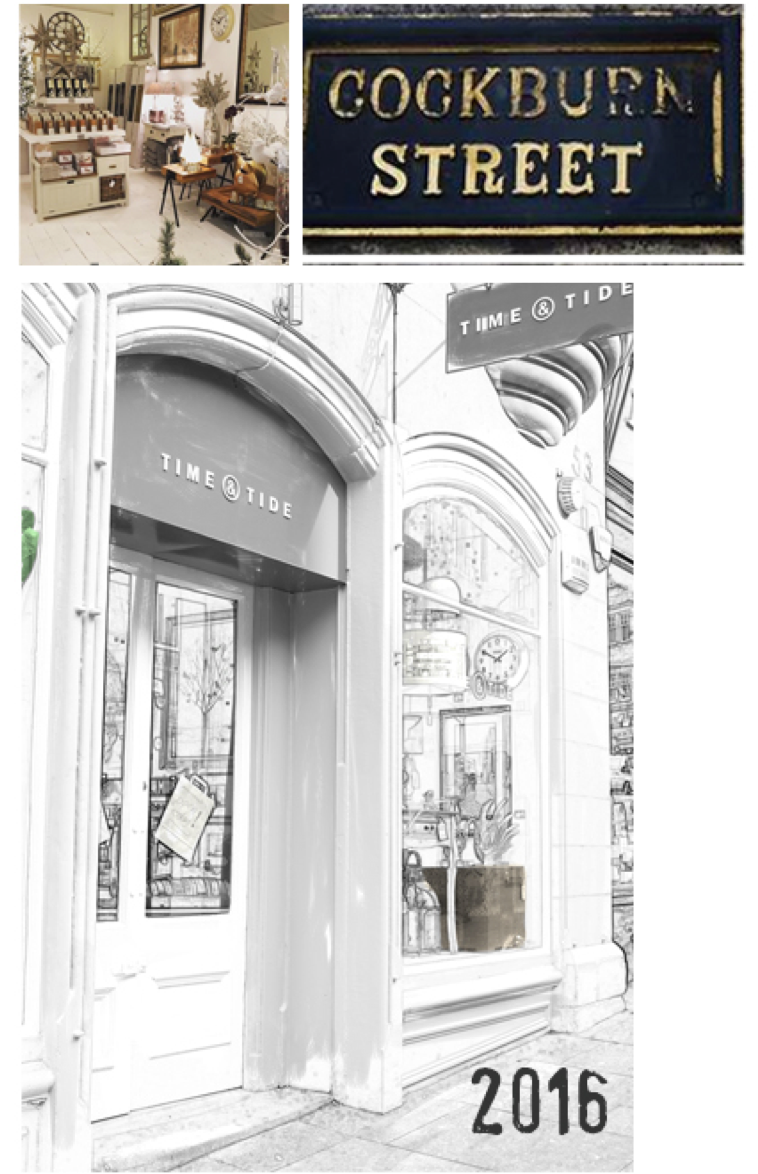 2017
The largest Time & Tide store to date opened in November 2017 at St George's Cross in Glasgow. Our only dedicated furniture store, here you'll find a wealth of furniture from sofas to sideboards, all with a focus on natural materials. Room set, each corner explores a different interior feel with bold, abstract wall art, mirrors and chandelier lighting playing a major role.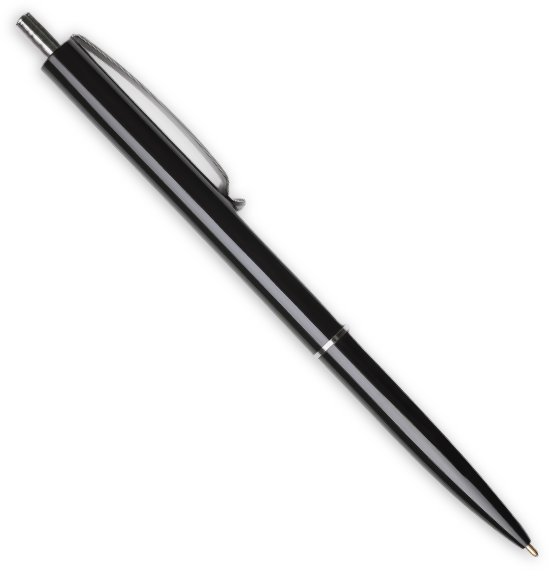 Contact Us
Get in touch
Please feel free to contact us with any questions or queries you may have.
You can reach us by email or in writing using the form on our Contact page.